If you're looking to upgrade an old Intel-based PC system, or build an entirely new computer with an Intel Core i5 processor (or a Core i7 800-series processor), then there are a few things you'll need to know first.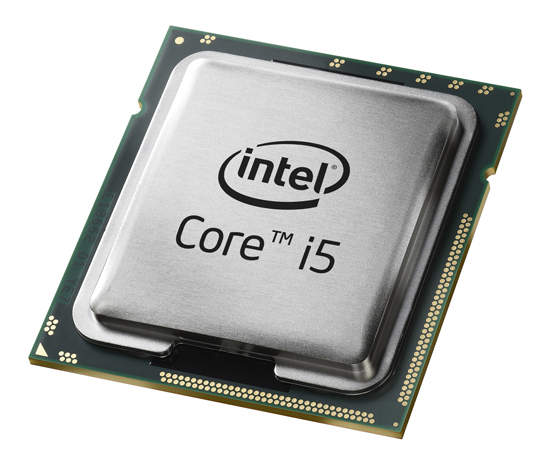 Obviously, you'll need an Intel Core i5 700-series or Core i7 800-series processor. Intel has released three so far: the Core i7 870, the Core i7 860, and the Core i5 750 that's the subject of this review.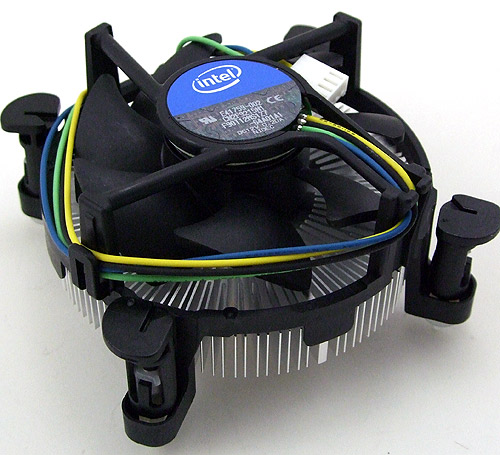 You'll also need a socket 1156-compatible heatsink. Intel has included a stock cooler that provides adequate cooling at moderate noise levels. Your old Intel heatsink likely won't work, as socket 1156 motherboards have a 75mm spacing between the heatsink mounting holes versus 72mm for socket 775 boards. Core i7 is based on socket 1366, which has 80mm spacings... so that won't work either. Don't ask us why Intel did this, all three platforms share similar TDP envelopes so it has nothing to do with heat load-to-heatsink cooling capacity.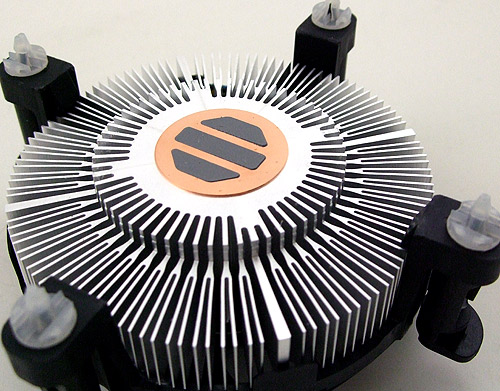 Intel's socket 1156 processors only work with motherboards based on the Intel P55 Express Chipset, like the Gigabyte P55-UD5 motherboard that PCSTATS is using as a test bed for this review.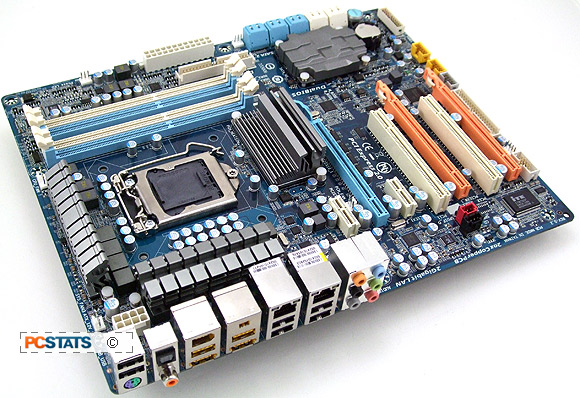 You'll also need some dual-channel DDR3 memory. DDR3 is the same price as DDR2 memory, and dual-channel kits are easy to find. Officially supported memory speeds are DDR3 800/1066 and 1333MHz.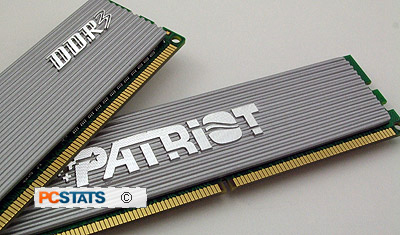 Most users should be able to get by with an existing power supply if its no more than a few years old. A power supply with a 400W capacity and a 24-pin ATX motherboard connector and a 4-pin 12V rail should be enough to power Intel's Core i5 700-series and Core i7 800-series processors with a modest videocard. If the PCI Express graphics card is of the higher-end, size your power supply as recommended by the GPU manufacturer.
Since the Intel P55 Express chipset has no support for integrated graphics, you will need a third-party discrete graphics card for video output. Any PCI Express card will work in a Core i5 system. Intel's Core i5 700-series and Core i7 800-series of CPUs have 16 lanes of PCI Express 2.0 bandwidth for communicating with graphics cards.
Intel has complicated things a little when it comes to Core i5/i7 branding, so it's important to clarify exactly what's being talked about when people throw around terms like Core i5, "Nehalem", and "Lynnfield".