| | |
| --- | --- |
| General News | |

... 38 news stories awaiting approval

GIGABYTE Z390 AORUS XTREME Motherboard

With the highest power phase count of any Z390 motherboard on the market, the new GIGABYTE Z390 AORUS Xtreme flagship motherboard features a 16-Phase Digital IR VRM design and state-of-the-art thermal design for optimized power and thermal management to unleash the full overclocking potential of the new 8-core Intel Core i9-9900K processor.


ASUS ROG GeForce RTX 2070 STRIX

We reviewed the value proposition GeForce RTX 2070 from ASUS already, but now it's time to step it up a notch with the better developed Republic Of Gamers STRIX model.


Intel Core i9-9980XE CPU Review: Supercharged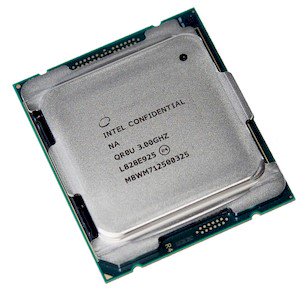 When Intel officially announced its 9th Generation Core processors at an event in NYC a few weeks back, it used the opportunity to also unveil a beastly, unlocked 28-core Xeon processor that'll be arriving at a later date, and a refreshed line-up of 9th Gen-branded Core-X series processors as well. Unlike the 9th Gen Core i products, however, which leverage an updated Coffee Lake microarchitecture, the "new" Core X series remains based on Skylake-X. We've had the flagship Core i9-9980XE in hand for a little while now and will lay out its performance, power, and overclocking capacity on the pages ahead...

Intel Core i9-9980XE Extreme Edition Processor Review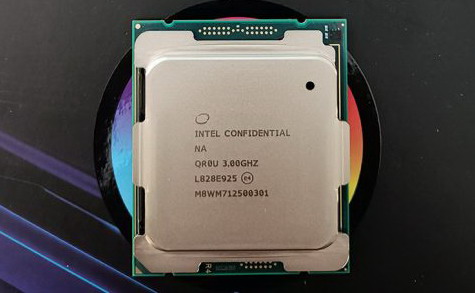 Last month, Intel announced the "Basin Falls Refresh" for their Core X-Series HEDT processors. Seven new parts were announced with the flagship of the series being the Intel Core i9-9980XE 18-core, 36-thread processor that is the successor to the Intel Core i9-7980XE 18-core, 36-thread processor launched just last year. Architecturally, the Core i9-9980XE is very similar to its Core i9-7980XE predecessor, but is made on the latest 14nm++ manufacturing process. The improvements on this node along with the switch to solder thermal interface material (STIM) have allowed Intel to increase base/boost clock speeds. Read on to see how that improves performance.


Corsair K70 RGB MK.2 Low Profile Rapidfire

Corsair has released a new revision in their RGB MK.2 series keyboards, and it adds something that I have been yearning for a long time with a low profile design. As such we review the Corsair K70 RGB MK.2 Low Profile Rapidfire.

Party Hard 2

This is the second in a series I hadn't heard of until last week when Pinokl Games approached me with a review key. After no small amount of research, I discovered this bizarre style of game that I can only describe as a mash up between the latest and greatest of the Hitman series, and Hotline: Miami. A comparison of those two may peak your interest, as it should.

Silverstone Lucid LD01

The Lucid LD01 from Silverstone tries to ditch the plastic and move to a mix relying heavily on steel and tempered glass for an understated high quality look and feel. It clearly caters to those who'd like to transcend the classic use of steel and plastic panels and want simple but effective, functional designs and features.

MSI GeForce RTX 2070 Gaming Z 8 GB

The MSI GeForce RTX 2070 Gaming Z comes at NVIDIA Founders Edition pricing of $600, yet beats that card in every regard. The cooler is whisper quiet, even during heavy gaming sessions; and when not loaded, the fans turn off completely, thanks to the idle-fan-stop feature.

Phanteks Eclipse P300 Tempered Glass Midtower Case

Phanteks is one of those rare manufacturers whose products exude such a signature style that you can begin to recognize them from afar. Even when the company comes out with new cases, you can instantly recognize the DNA. It's not quite minimalist, but it's never over-the-top either. That's certainly true of the Phanteks Eclipse P300. This case, like any case …

PlayStation Gold Wireless Headset

"The PlayStation Gold headphones really come into their own when used with the PSVR. The headphones feature 3D audio, meaning that when you turn your head the sound changes accordingly. This really does make the whole experience so much more immersive. We tested the headphones with a number of games, but our favourite was Superhot..."

Guru3D Rig of the Month

When you think about Germany, Munich, and alcohol you think Oktoberfest and a good beer right? Well, that doesn't apply for Manuel Friedrich, he is from Munich, he probably likes a good beer, but likely appreciated a good glass of wine as well. As such he built his rig into a wine crate. Meet the October 2018 edition of the Guru3D Rig of the month 2018.

LG Cloud Monitor Roadshow 2018 Coverage

Today OCinside.de visited Berlin, more precisely the LG Cloud Monitor Roadshow, which was arranged on the company ground of Caseking. Enjoy the small picture gallery.