| | |
| --- | --- |
| General News | |

... 36 news stories awaiting approval
Thermaltake Challenger Gaming Keyboard Pro Review

Gaming keyboards have been a great market for Logitech and Ideazone (AKA SteelSeries). Since their initiation into the market, their blinky lights have won the heart of gamers all around the world. For me personally I have found gaming keyboard cumbersome and obnoxious and most of the time I found myself deeply confused about what else to add to my huge bank of macro keys. Then Logitech came out with and LCD panel and I will admit that was really cool, on paper, then in practicality, I haven't looked at my G15's LCD display since the first week I bought it. Thermaltake took their time before tossing their hat into the gaming peripheral ring and again on paper it seems like all the patience paid off but let's see if the features on the Thermaltake Challenger eSport Gaming Keyboard Pro really do add up to a win for Thermaltake or a big cumbersome lump of blinky uselessness:

Coolermaster HAF 932

Coolermaster is maybe the most popular computer case manufacturer. Today we will take a look at their full tower sized high airflow HAF932 chassis which is designed for gamers and highend users. Let's take a closer look.

Seasonic X-Series 850 W Power Supply Review

"Originally released with 650 W and 750 W versions, Seasonic expanded their 80 Plus Gold X-Series to include 560 W, 660 W, 760 W and 850 W versions. Let's take an in-depth look at highest-wattage model."

Lian Li Pitstop T60 ATX / M-ATX Test

If you work with computers and use alot of various test setups this review will probably really come in handy for you. We are testing the Lian Li T60 testing case. This is a open case so you can easily swap parts and still be able to use a case.

Inno3D Geforce GTX460 OC Review

"Some readers may remember that my first review of a GTX460 card was pretty negative – quite simply, the 768MB version I had been sent to test was no better than my GTX275 other than the DX11 capabilities, and in fact scored lower in most benchmarks than my older gen card. However, today I am reviewing the 1GB version – and not only that, the Inno3D "OC" version which is pre-overclocked to 820MHz core, 950MHz memory and a shader clock of 1640MHz – quite a step up from standard clocks (675MHz, 900Mhz, 1350Mhz respectively)."

Lian Li PC-Q08 Mini-ITX Cube Case Review

"Mini-ITX motherboards are becoming more and more powerful and with that we can do a lot more with them. Their small size and low cost makes them perfect for home theater PC's (HTPC's). When putting together your HTPC system you want a case that is very visually appealing, but still has enough room for all of your media drives and has the necessary connections for easy file transfers. Today we will taking a look at the PC-Q08 from Lian Li which has room for 6 3.5-inch hard drives has 2 front mounted USB 3.0 ports."

FaceVsion TouchCam N1 720p Review

The recession and current financial climate has forced many companies to cut-back on different aspects within business. Expenses are now keenly observed due to the economy sustaining difficulties at this time and so, more and more businesses are turning to alternative methods in all elements of operation. Skype whilst being popular amongst consumers is also a common application used by businesses the world over. Companies are training staff on how to use Skype because it is a free video conferencing application that is surprisingly effective.

Seasonic X-760 760W 80Plus Gold Power Supply Review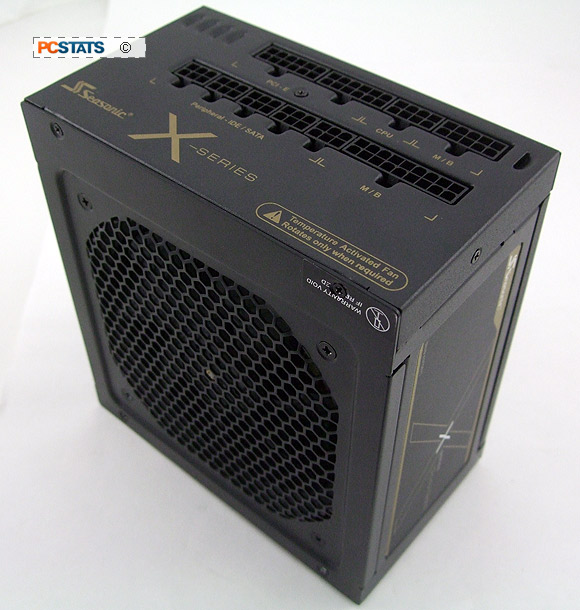 "In this article PCSTATS will examine a 760W power supply from Seasonic's flagship modular gaming "X" series. The Seasonic SS-760KM is an Active Power Factor Correction (A-PFC F3) power supply that boasts an80 Plus Gold rating. It features a +12V rail capable of delivering 63 Amps, four 6/8 PCI Express videocard power connectors and the convenience of modular cables. The Seasonic SS-760KM X-760 power supply retails for about $180CDN and is covered by a five-year warranty. "



Wintec Industries 4GB AMPX DDR2 1066MHz Extreme Dual Channel Memory

"Modern day computing has seen its share of increases over the past decade. Each year components in the personal computer have become quicker by a substantial rate and it turns out Gordon Moore was almost correct in his thoughts regarding where the pace of continued development in the semiconductor industry was heading Take for instance double data rate synchronous dynamic random access memory or DDR SDRAM, the most commonly utilized choice of memory for modern day computers. It was only back in 2000 that we began to see how DDR SDRAM began to be the game changer over standard SDRAM and made all others before it obsolete. Fast forward ten years and today we are indeed seeing how DDR has evolved and are now in the DDR3 era. DDR1 is now obsolete while DDR3 is kingpin, however, where does that leave DDR2? Today I will review and share with you regarding a Dual Channel memory kit upgrade from Wintec Industries that will help you extract as much performance from your DDR 2 system configuration as possible. I present to you the Wintec Industries 4GB AMPX DDR2 1066Mhz Extreme Dual Channel Memory Kit (3AXT8500C5-4096K) review. This is a super long-term review with my thoughts on running this memory kit for close to one year now."

Cooler Master Centurian 5 II Gaming Chassis Review

Customizing your electronic devices is something that only became popular in recent years. In the old days of consumer electronics and computers you had a choice between beige or beige for PC and brown or maybe black for home audio. Well things have changed; people urge to be unique has created a whole new market. The problem with customizing your multimedia is that it usually comes with a high sticker price. Well today we will be looking at a custom case from Cooler Master called the Centurian 5 II which not only comes in at a great price but also looks pretty impressive as well. Let's check it out and see if it is a good choice for your next budget friendly custom build:

Dell XPS 15 (L501X) Laptop Review

"Today's review product is Dells new 15" XPS, the L501X which retails for just £549 in the UK at the moment and also has a $100 discount in the USA. We will be putting the system through a selection of real world tests which include Blu-Ray 3D playback, media encoding and gaming to find out whether this new system makes the ideal winter purchase."

AMD Radeon HD 6950 and 6970 Video Card Review

"AMD released yesterday their latest high-end video card series, the Radeon HD 6900. Let's take a look at the two models that were released, the Radeon HD 6950 and the Radeon HD 6970."

HP Photosmart Premium C309G All-in-One Printer Review

"Touch screens got big boost popularity in cell phones, and now they are moving into other devices, including printers. The HP Photosmart Premium C309g printer boasts a large touch screen along with all-in-one capabilities, automatic duplexing, and wireless networking. Since this printer had such a wide-range of capabilities we decided to take a closer look."

MSI N430GT MD1GD3/OC/LP Video Card Review

Here is a snippet: "The GeForce GT 430 is currently the simplest DirectX 11 GPU from NVIDIA for the retail market (NVIDIA also has the GeForce GT 420, but this particular model is only available inside pre-built PCs). Let's see how this factory-overclocked card from MSI fared in our tests."